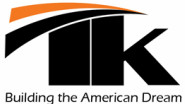 TK Equipment Mortar Mixers
Product

Description

Price

MM60-8

MM60 Toker TK Equipment Mortar Mixer W/8 HP Honda Engine

$2,500.00

TK Equipment Mortar Mixers

Models MM60 and MM80 Mortar Mixers


* Single piece 1 3/4" square central shaft rather than welding at both ends, this gives us more strength.
* Durable 3/16"thick drum, 50% thicker than other companies (available with 1/4" steel).
* Cast Iron Trunion with triple sealed bearing.
* Cast Iron Pillow Block gives more durability.
* Life Time Warranty on drum bearing.
* Standard safety chain, with 2 secure lock nuts.
* Quick access, front disengage and protected through the inside of the T-frame
* Solid T-frame construction and reinforced leg.
* Heavy duty steel hood latch rather than rubber.
* High speed hubs with a greasable zerk.
* Honda Power and reliability.
* Heavy duty and efficient ventilation shroud.
* Emergency stop switch.
* Heavy duty safety grid with built in bag cutter.
Home | Product Lines | Instructional Items | Contact Us

E-Mail Us: masonryplus@capcityequipment.com

Copyright © 1991-2015 Capitol City Scaffolding & Equipment Company, Inc. All rights reserved.
Services, prices, and terms subject to change without notice.